HOW WE DO IT ?
We offer you an extensive range of solutions to help you identify and understand the people, issues and attitudes that matter most to you in Africa and Arab world. These are just some of our solutions, to find out more about what we can do for you, please get in touch.
Online Panels
Averty's panel is a large online community of consumers and professionals in Noth Africa and Middle East. Our extensive profiling allows for highly efficient targeting and segmentation.
Brand Research
Brand research measures brand awareness, brand image, brand loyalty and brand advocacy providing you with the insights required to position your brand to be relevant.
Product Research
We help you gain valuable feedback from potential and current customers on your current offerings, and create a better understanding of what unmet needs.
Customer Experience
Our Research approach to CX research evaluates your relationship with your customers at all touch points from initial awareness to repeat purchasing and brand advocacy.
Marketing Effectiveness
We help you measure how well your marketing communications break through the noise, engage the target audience, drive activity and increase business momentum.
PR Surveys
Our research enables brands to create unique data-led content that can be published and shared across multiple channels with a view to grabbing attention in a busy media landscape.
OUR CLIENTS
You are sure to recognize many of the names on our growing list of clients. We work with all clients from all industries! Click here to check out our case study with Intel Morocco !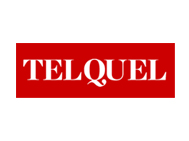 We are a one-stop-solution for your multi-country market research projects in Africa and Arab World. We bring our market knowledge and professional execution capabilities into your project and always accommodate your most unusual requests and welcome any new challenge that is thrown at us, with your goals as the focal point for everything we do.
We've successfully completed a wide range of projects and gained the trust of clients ranging from startups to global enterprises such as Samsung, Intel, P&G,… Our unwavering commitment to each project means that we perform at our best when working as an extension of your team, taking time to understand your business issues and the context in which you operate.
As an ESOMAR coporate member, we comply with the ICC/ESOMAR international code of conduct. All our projects are executed to the highest ethical standards in the way we conduct research and we maintain the highest standards of accountability and ethical norm and integrity in the way we do business.
Our flexible and low-overhead structure means that we give clients more for their money. We aim to provide you with the right answers within a reasonable budget and to do things right from the time we make first contact until the project is complete with excellent service every step of the way.
WHAT OUR CLIENTS SAY ABOUT US
"Averty showed extreme dedication to understanding our needs. They were very professional, responsive and easy to work with throughout the process. We will continue to call on Averty and its staff whenever we have a new reasearch project in Morocco."
- TNS Gallup -
"The press feedback of our PR Survey was very positive and interest was high as expressed by a widespread coverage of +39 articles across titles and the rarity of local surveys on consumer IT topics. Coverage tone was factual and reached all media types."
- Intel -
"Our experience with Averty in Morocco has been the very best. Always punctual delivery: on time, all quotas completed and excellent project management. Averty Morocco is on our top list among the suppliers from the 18 countries. "
- IPSOS -
CONTACT US !
We can't wait to meet you! Our friendly and professional staff are ready to help with
your current marketing challenge and to amaze you.
Submit the form below and we'll contact you !